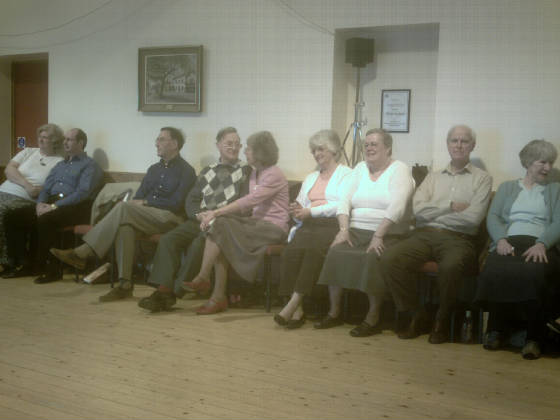 Seaford Tea Dance 27th January 2008 at Alfriston Village Hall

Other folk dance and music related websites can be found on the links below:-
Cambridge Folk - Dance Steps index

Colin Hume's website - Folk dance caller and composer

DanceWeb - Dance classes of all types in England
Dancilla - A free online-resource for folk-dance, historic dance, all other dance-forms and dance related materials.
English Folk Dance and song Society - Folk Dance promotion site
Folk and Roots - United Kingdom folk information including news. artists, events, revies, americana, venues, journals, links, forum and guestbook
Folk Dance Videos - My youtube account on which I have saved as favourites some folk dance step videos
John Brown - Ceilidh Caller and Folk Dances
Set and Turn Single - The listing magazine for folk dancers
The Amazing Catsfield Steamers - Dance Band from Hastings
The camping and Caravan Club Folk Dance and Song Group
The Folk Map -This is a new application which shows folk music club, sessions, festivals etc. on the map of the UK and Eire.
The Redwing Barndance Band - Surrey's premier Barn Dance band
The Round (Dance Index) - Dances available on this site
The Sussex Pistols Band - Folk Dance Band
Thomas Green Barn Dances - index by formation
Webfleet English Folk dance Collection - Folk Dance information (including scripts for dances)