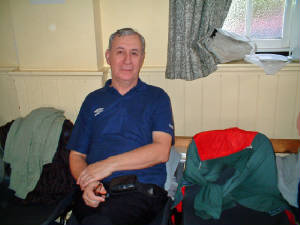 Brian Carter (Eastbourne Folk Dance Club Treasurer) at Magham Down Folk Dance Social at Hellingly Village Hall on 28th February 2009
On My Page (i.e. Brian Carter), I have input on my Youtube Sidebar Widget Application some folk dance photograph and step videos which I have linked from my folkdancevideos youtube account.
If you wish to join, please do so and share anything you wish including phots, videos, and forthcoming events.